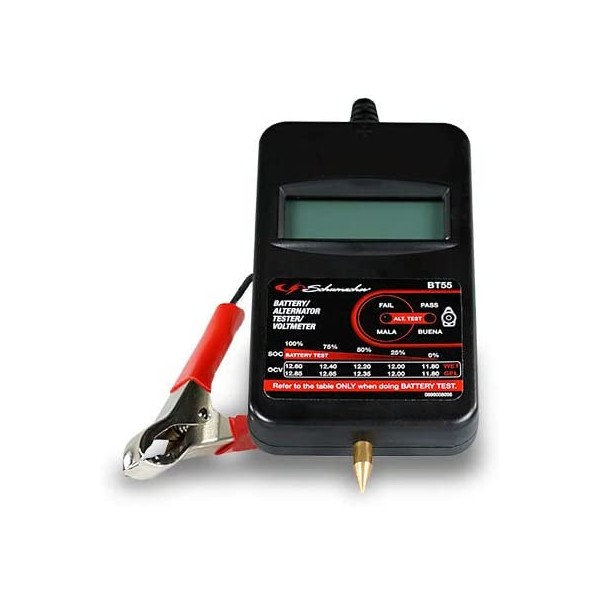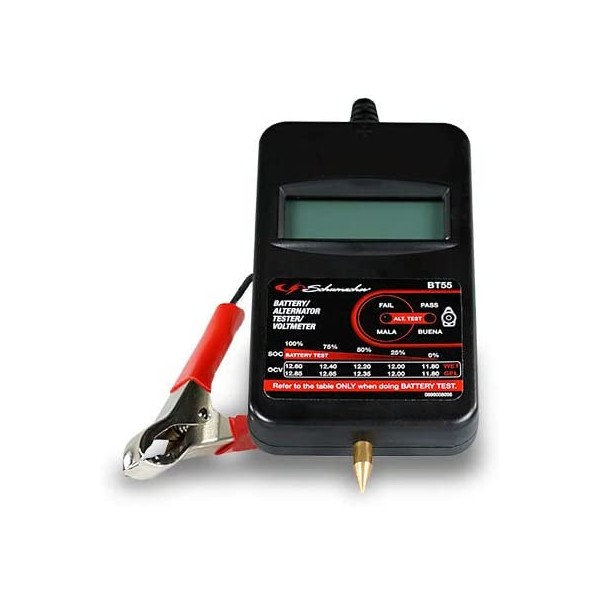 
 
Schumacher Battery and alternator Tester BT55
Reference: SC10270
Schumacher Battery Tester for 6/12/24 volt batteries
FREE SHIPPING on orders over AED 100

Delivered in 2 to 4 working days
* A great choice for testing 6V, 12V and 24V batteries, as well as 12V alternators.
* This compact, lightweight tester offers quick, easy and accurate results.
* Tests the battery state of charge and charging system output.
* Unit checks the battery and alternator systems.
* Four LED indicators,over voltage protection.